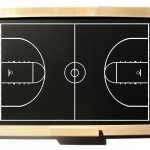 You can bet Oakland will be rocking tonight when Jeremy Lin makes his much anticipated homecoming to the Bay Area. This isn't the Palo Alto, CA native's first return to Oakland since leaving the Golden State Warriors, but its the first time he'll return as a starter. It also happens to be Asian Heritage Night.
Lin languished on the bench during his one seasons stint with the Warriors just two seasons ago.  He talked to the  Mercury News after practice on Monday.
"I think I'm in a good place where I can grow and mature and get better as a player," Lin said. "And kind of go at a reasonable, normal pace. … Playing (in the Bay Area) my rookie year was tough. There was a lot of pressure, and I wasn't ready for it. And then New York is New York.
"Houston is a nice change of pace for me."
Lin has had his critics But Warrior Stephan Curry doesn't count himself as among them.
"Linsanity, man," Warriors point guard Stephen Curry said. "That's going down in
history as the most unbelievable thing ever. It wasn't overrated at all. You
give credit where credit is due. He's pretty good."