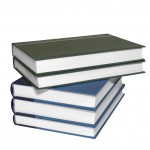 The only lending library in Boston's Chinatown will be closing on February 25, reports Boston.com.
The library opened April 21 as a pilot program to test the viability of a library in the neighborhood. Supporters had hoped the Chinatown Lantern Reading Room would eventually develop into a permanent cultural center for the Chinatown community. But the Chinatown Lantern Committee now believes keeping the library open will actually hurt its long term goals of opening the cultural center.
In 10 months the library served 5,000 visitors and provided more than a dozen courses in computer literacy and English conversation.
"The one that has not changed is that this community still believes in a library, because libraries are not just a repository for books," library supporter Stephanie Fan said.