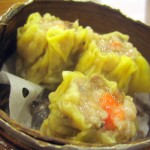 It's the largest fine ever levied in the city of San Francisco against a restaurant in a wage theft case.  Authorities have ordered Dick Lee Pastry in Chinatown to pay $525,000 in back wages after being accused of forcing employees to work 80 hour weeks at below minimum wage, reported the Huffington Post.
"I did everything; whatever the boss asked me to do," a woman who asked not to be identified told the San Francisco Chronicle. She said she was not made aware of labor laws when she came to the United States in 2005.   She is owed $89,000 from about five years of back wages.
The Huffington Post looks at just how common wage theft is among low wage workers and what the state of California is doing to attack the problem.