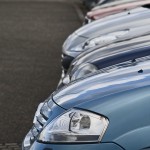 Free parking will soon be available in some areas of Seattle's International District during dinner hours and other parking rates will be lowered under a new plan being implemented to bring more business into the area.
"Bringing back the free evening parking is the best Chinese New Year present I could have asked for," said Amy Zhang, owner of the Fortune Garden Restaurant  told Northwest Asian Weekly. "I appreciate all of the hard work that went into this—it has been a long effort, but we made it."
Restaurants say they've seen a 20-30 percent drop in business since parking rates were recently raised to $2.50 in the area. The new plan will bring free parking to the outer areas of the International District from 6 p.m. to 8 a.m. Motorists will pay $2 dollars during daylight hours. Those parking in the rest of the International District will pay $1.50 from 5 p.m. to 8 p.m. and remain at $2.50 during regular hours and free from 8 p.m. to 6 a.m.
The deal was worked out between the Chinatown–International District Business Improvement Area (CIDBIA) and Seattle Chinatown–ID Preservation and Development Authority (SCIpda).
More plans are in the work to revitalize the area. The Northwest Asian Weekly looks at some of those plans in this article