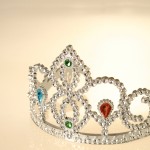 Twelve young ladies from across the country competed for the much-coveted crown Miss Chinatown 2013 in public speaking, singing and dancing last Saturday, reported Asian Week. These contestants practiced and rehearsed for weeks before descending in San Francisco for a final face-off.
Leah Li, Miss Chinatown of Mercer Island, Washington, stole the show on pageant day with her ethnic costume. She came home with the Miss Chinatown USA crown and a scholarship prize.
The Miss Chinatown USA Pageant has been held in San Francisco for the past 56 years. This year's theme is "Reflections of Beauty."
See more photos on Asian Week.