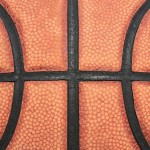 When Jeremy Lin signed his $25 million three year contract with the Houston Rockets, most predicted he would either live up to the hype or be a bust. The fact is he's been more in-between and has proven to be a perfect fit for the Rockets run and gun offense.
An analysis in the NY Times by Beckley Mason concludes Lin "has found a home as a cog in this season's most exciting team."
"He's done a lot better job keeping us in our offense," teammate Chandler Parsons said. "He's keeping us in our sets and doing all those little things that Coach was emphasizing."
The fact is Lin's role on the Rockets changed once the team signed James Harden. Both Harden and Lin thrive with the ball, but Lin can't match Harden's shooting touch, so Harden will always be the Rockets number one option on offense. Lin has learned to adjust.
"James is a very dominant ball handler, and I think he had to learn how to play off the ball better, and he did great with that, learning when to cut, when not to cut.,"   said Parsons.
So how does Lin fit into the overall scheme of the Rocket's grand plan? And will he ever reach the level of stardom hinted at during the weeks of Linsanity? You can read more of Mason's observations in the NY Times.