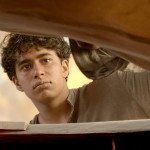 Ang Lee's Life of Pi took home four Oscar statues tonight including Lee's second Best Director Oscar. He previously won for Brokeback Mountain and is the first director of Asian descent to win the best director Oscar.
" I told everybody I had a 20 percent chance to win," Lee told the On The Red Carpet show on ABC.  He said he was happy to win and blamed his excitement for "messing up" his speech after receiving his statuette.
Life of Pi won more Oscars than any other movie this year with Les Miserables trailing with three wins. Life of Pi also won for best original score, Cinematography and Visual Effects.
More in the Indian Express