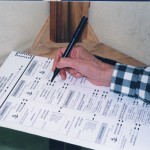 New survey results released from a poll taken by the Asian American Legal Defense & Education Fund found an overwhelming majority of Filipino Americans voted for Barack Obama over Mitt Romney, reports Yahoo
Many pre-election projections predicted the Filipino American community would lean towards Romney, but the multi-lingual AALDEF poll found 65% voted for Obama. That's a significant majority, but by a slimmer margin than most other Asian American subgroups.
9,000 voters were surveyed in 37 cities in 14 states. Overall, 77 percent of Asian Americans voted for Obama in November.
You can find a breakdown of how each Asian American subgroup voted in Yahoo,