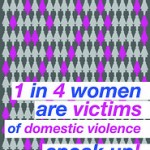 The horror of domestic violence played out in broad daylight on the streets of New York Chinatown Sunday morning.
Two New York City firefighters tackled a cleaver-wielding man as he hacked on his wife on busy Canal Street, reports the New York Post.
Firefighters were inside their fire station directly across the street from the incident when they heard  the terrified wife and husband screaming at each other.
"While we were working on the rigs getting ready for our day tour, I saw a man dragging a woman who was crying and screaming down the street," said the 51-year-old Jose Ortiz, an 18-year FDNY veteran.
"Once I got closer, the man starts hacking at the woman. He hits her six, eight, maybe 10 times. So, we [he and fellow firefighter James Trainor] bum-rush him and get him against the fence."
The suspects 24-year old wife ran down the street until a third firefighter chased her down along with two neighborhood cops  and administered first aid.
She is listed in critical condition. Her husband has been charged with attempted murder, felony assault, criminal possession of a weapon and harassment,
The heroic action of the firefighters was caught by a security camera and you can see it in the New York Post.