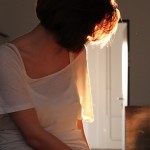 A telephone survey of 761 Asian Americans in Michigan has found a significant number are harassed  in school, suffer unemployment and cultural insensitivity, reported the Detroit News
The poll  was conducted by Wayne State University for Asian & Pacific Islander American Vote-Michigan. It  found numerous quality of life issues where Asian Americans in Michigan lag.
68.6 percent of South East Asian Americans say they have been bullied at school. Four of out 10 South Asian Americans and more than three out of 10 East Asian Americans suffered the same experience.
Cultural insensitivity in the workplace is also an issue for Asian Americans in Michigan.
61.8 percent of Southeast Asian Americans, 39.1 percent of South Asian Americans and 34.4 percent of East Asian Americans reported cultural insensitivity in the workplace.
On the economic front, 2 out of 10 Asian Americans in Metro Detroit are unemployed, while only 3 out of 10  have full-time employment.
 You can download the full poll results and census date in the
Detroit News
,