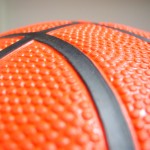 Houston Rockets general manager Daryl Morey says the team is in need of a second star player, reports the International Business Times.
"We probably got the hardest part done, but now we have to get a second star to go with James (Harden). Until we become a real contender, it's fair for the critics to sit back and say, 'What have they really done?'"
The Rockets are currently sitting in the eighth and final playoff spot with six weeks of the season remaining.
Lin is currently the third leading scorer on the team and is averaging 12.7  points a game and 6.2 assists. You can read more about Morey's reasoning in the International Business Times.
 So what do you think? Is Morey correct? Is Jeremy Lin not a star? Or is this a ploy to light a fire under Lin?  Leave your thoughts here.