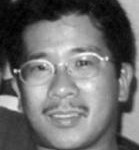 Supporters of gun control remembered a Filipino American postal worker gunned down by a white supremacist in California in 1999.
The incident happened at the North Valley Jewish Community Center in Grenada Hills, CA.
Buford Furrow Junior fired multiple shots to the chest and one in the back of the head, killing Joseph Ileto(pictured in this story)
The rally this weekend in Palo Alto,CA was part of a national day of action called for by President Obama in support of gun control.
Mindy Finkelstein who was at the Center that day and  shot in the leg remembered Ileto.
"Joseph Ileto, who I learned since the shooting was a wonderful wonderful man, unfortunately had a different fate that day," Finkelstein told TFC Balitang America
Also attending the rally was Rep Jackie Speier (D-CA)
"That's what this issue is all about. It's about families, and moms and dads, coming together saying enough.  Put some sane laws on the books that regulate gun ownership."
Find out the results of a new PEW/USA Today poll on gun control in TFC Balitang America