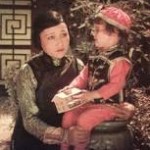 A new photo book commemorating Chinese Americans in Hollywood from the silent movie era to the present is seeking crowd-funding support before it is launch. reports Examiner.com
The book by Jenny Cho which has the support of the Chinese  Historical Society of Southern California (CHSSC). is in need of just $3,000 to be completed.
Such pioneers as director Marion Wong, who made the first Chinese American silent film in 1916 – as well as actors Anna May Wong, Keye Luke, Benson Fong, and Victor Senyoung will be featured.
The campaign is offering various incentives for pre-orders of the book on Indiegogo.