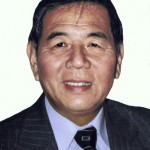 Chicago Chinatown community leader and developer John Tan is dead at the age of 89, reported the Chicago Tribune.  Tan is widely seen as the man behind Chinatown Square at the vacant Santa Fe rail yard site. The Square is now a combination of housing, high rise senior living center  and commercial real estate.
"Chinatown would never have grown as fast as it did without John Tan," said Raymond Spaeth. the former president of Lakeside Bank.
"There were lots of immigrants coming in, and the housing wasn't really good," Phyllis Tan said. "My dad thought rather than having second-generation folks move to the suburbs, there should be housing for those people."
You can read more about how Tan rose from running a small grocery store to a Chicago developer in the Chicago Tribune.