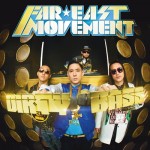 A new web series from  In Ya Face  TV launched this week that will give fans a glimpse at what goes on behind the scenes with Far East Movement.
Episode 1 shows everything from the band members surviving on $2 dinners with fast food tacos to the excitement of seeing Like a G6 rise to number 1 on the Billboard charts.
The four deal with racism, both subtle and blatant, that Asian Americans face anytime they break barriers. Fans also learn which of the four band members is most likely to become mayor someday.
At this point, its unclear how many episode will be produced. But each of the topics in Episode 1 whiz by faster than a bullet train. Hopefully future webisodes will dive deeper into the issues presented in the premier.
You can watch episode one of Far East Movement on In Ya Face.