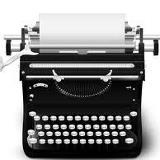 Readers of the Record in Montezuma, Iowa reacted with anger to statements made by the paper in a report on the salaries of state workers.
According to   JimRomenesko.com, the newspapers report noted  "the relatively high numbers of employees with names from Asia and the Near East is interesting. While there are SMiths [sic] and Jones, there are eleven Ahmeds to only 30 Browns….hyphenated, unspellable, and oriental names may get you the big bucks." the Record stated.
One reader posted "Please tell me this happened 100 years ago, and still demand an apology. I hope their circulation goes to ZERO."
Another wrote: People still use "Oriental" as an ethnic descriptor?
You can read a full range of remarks in JimRomenesko.com