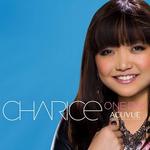 Photos of Charice's radically new look earned her a reportedly angry reaction from her mother.
The photos of the singer's chopped off hairstyle which some have called butch went viral. The new look is quite a contrast to what fans are used to seeing from the petite sensation. If you haven't seen the new photos yet, you can see them in the  Philippine News.
The Philippine News is trying to confirm that Charice's mom Raquel Pempengco was so upset she threatened to pull the rest of her daughter's hair out.