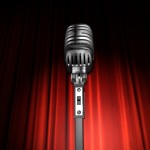 The rising political and economic power of Indian Americans has given rise to two radio programs in the San Francisco Bay Area dedicated to the Indo American perspective, reports MercuryNews.com.
"Jai Ho airs on a San Jose's Desi 1170 with the mission of getting Indian Americans to embrace their new found power.
"We've begun to understand the importance of being of being involved in the process," said co-host Yogi Chugh. "No one invites you; you have to do it yourself, and the only way to start getting involved is to have these dialogues. Participation is organic and that's what makes setting the framework of a dialogue so compelling."
Desi radio formats also air in New York/New Jersey, Miami, Los Angeles, Chicago and other markets.
In Fremont, less than an hour away from San Jose, there is Radio Zindag. 1 in 5 residents in Fremont is Indian American.
You can read a lot more about these two radio stations in MercuryNews.com.