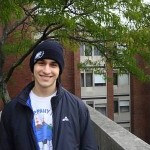 The search is on for a missing Brown University student not seen since March 16, reports NDTV
The FBI this weekend joined the search for Sunil Tripathi, a 22-year old undergraduate. Friends and family have joined the effort, putting up posters across Providence, Rhode Island and launching an aggressive social media campaign.
"Sunil has been struggling with depression since he took a leave of absence from Brown last year. A note suggestive of suicidal intent left behind in his apartment has his family extremely worried," the family said.
Tripathi is 6'0, 130 pounds, with brown eyes and short brown hair. He left wearing blue jeans, a Philadelphia Eagles beanie, and a black sweatshirt.
You can read more about the search efforts on NDTV,