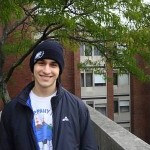 Police in Providence, Rhode Island appear no closer to finding an Indian American student from Brown University who has been missing for ten days now, reports  Mid-day.
Authorities have expanded the search from Providence to  Boston, Connecticut, New York, and Philadelphia and the FBI has joined the effort.
Sunil Tripathi is 22-years old man who had been on approved leave from Brown University. He was last seen wearing blue jeans, a black Eastern Mountain Sports ski jacket, glasses, and a Philadelphia Eagles wool hat. The six foot, 130 pounds male with short dark hair was last seen in the campus area.
His family released a statement saying "We miss his warm smile and generous gentle spirit so very much. Your help and prayers to find him mean so much."
You can learn more about Tripathi and the search in Mid-day.