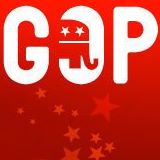 Republican leaders announced two new hires to specifically reach out to Asian American voters, reports the Los Angeles Times.
The hires come days before the GOP's national spring meeting in Los Angeles.
"It's no secret that Republicans have ground to make up among Asian Americans and Pacific Islanders. To earn voters' trust, we must be present in their communities," Chairman Reince Priebus said in a statement announcing the hires.
The hiring of  Stephen Fong as a national field director and Jason Chung as a national communications director is part of a series of changes to be announced this week.
"We've made a commitment to being a party for every state, every community, and every neighborhood. This is one of many steps toward keeping that commitment," Priebus said.
You can read more about the challenges Republicans face in winning the Asian American and Latino vote in the Los Angeles Times.