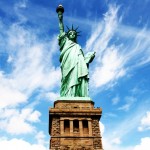 The road to the United States has not been an easy one for many Asian immigrants. The Asian American population in the United States increased from 11.9 million to 17.3 million in the last decade. Yet families remain separated and it can take years for loved ones to get visas to come to this country and join family already here.
According to CNN, Asian American advocacy groups have laid out their priorities for immigration reform to Congress. They want a path to citizenship, the end of the e-verify system that has been wrought with errors and reducing the visa backlogs.
They are fighting efforts to increase the number of visas based on job skills at the expense of allowing immigrants to reunite with their families.
"Lindsey Graham and others have been very public on eliminating the married adult children category and brother-sister category," Mee Moua, president and executive director, said of the Republican senator from South Carolina.
The story of Meeran Mahmud is typical. She has an older sister in Pakistan that has been unable to get a visa to come to the US.
"Been waiting since she was a little girl, and she will be turning 40 this year," Mahmud said.
Another major issue is the increasing detention and deportation of immigrants based on minor offenses. You can read a lot more about that in CNN.