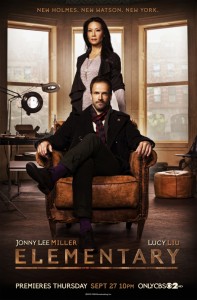 In one short season, Actress Lucy Liu has put the controversy behind. her.  TV Equals reports devoted fans of Sherlocke Holmes outraged at Liu's interpretation of Watson have been won over. In the words of Sabienna Bowman,   "Lucy Liu has made the character her own."
On top of that, Elementary has been renewed for a second season, no small feat these days of quick trigger network executives.
Liu has put Watson on equal footing with Sherlock for the first time. No longer is Watson, Batman's Robin or the Green Hornet's Kato.
You can read more of Bowman's take on Lucy Liu's Watson in TV Equals,