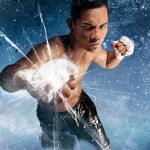 Nonito Donaire Junior has accepted the Boxing Writers of America's highest honor, the boxer of the year award for 2012, reports ABC CBN.
The man known as the Filipino Flash faces Guillermo Rigondeaux tonight for the junior featherweight unification bout.
"Wow. I am very emotional right now, cutting down weight and fighting. It is an overwhelming thing to be in front of everybody here in attendance, people that I look up to," the Filipino-American said in Rich Mazon's Philboxing report.
You can find a rundown of what Donaire accomplished in 2012 in ABC CBN.