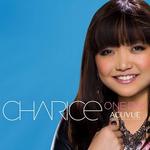 Love it or hate it, many Filipinos aren't sure what to think of Charice's new boy cut, according to ABS CBN
Reaction on Twitter ran the gamut.
"I choked when i saw Charice's new hair," said @SamanthaNavata.
"Wow @OfficialCharice setting a trend for short hair… from Miley to Paris Jackson," tweeted @oh_tenoryo.
The only public comment about all this from Charice came several weeks ago.
"Are you kidding me? I've read tons of negative comments and I don't care. Whatever they think maybe if I look somebody or whoever I don't mind. I mean this is the look that I want. So, the only thing you can do is to move on," she told ABS-CBN News.
"For me, just love me, I'm a person and if you think I'm a boy or a girl or if I look like a boy, then fine."