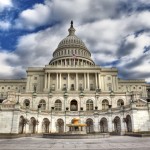 The new immigration reform bill if passed would make it easier for foreign workers with badly needed skills to come to the United States, according to the Times of India.
Regie Aggarwal  founded an online marketing company based in Washington DC  and says the expansion of the H1-B visa program is badly needed.
"We need guys with deep engineering knowledge and every tech employer, from Fortune 500 companies to small start-ups in the US, knows that there's a huge shortage of such people in America," says the Cvent founder. "Like all other tech CEOs, I know there is a huge talent pool of such engineers in India," adds Aggarwal
Facebook founder Mark Zuckerberg has been among the most vocal supporters of the change.
"To lead the world in this new economy, we need the most talented and hardest-working people," Zuckerberg recently wrote in the Washington Post. "We need to train and attract the best."
The current bill proposed in the senate includes provisions for fast tracking green cards and increasing the number of H1-B visas available.
The shift towards skilled immigration comes at the expense of the reunification of families and many Asian American groups have lobbied hard to change that.