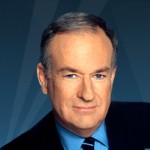 Fox News Bill O'Reilly blasted President Obama for not making a strong statement to condemn Islam in the immediate aftermath of the Boston bombing, reported Think Progress.
"It's all about motivation and it's all about a specific group of people," O'Reilly declared. ""Only radical Islam allows terror murder."
O'Reilly described it as "seriously wrong" for the President to ask Americans not to rush to judgment in the  immediate aftermath of the bombings. What he failed to mention that little was known about the suspects immediately after the bombing.
Think Progress' liberal readership responded with a mixture of anger and sarcasm to O'Reilly's comments.
"Hmmm… I guess I missed the parts where Timothy McVeigh, Eric Harris, Dylan Klebold, Adam Lanza, Jared Lee Loughner, James Holmes, etc… were all Muslim!," wrote one.
" But see, it's only "terror murder" when it's done by Muslims. Those Christians just committed "mass murder," not "terror murder," or something like that…," wrote another.
And finally a third wrote: "I will never listen to him. All they do on Fox is feed the fire of hate and racism. For a bunch of people who holds the Constitution in such high regard, they don't have a problem stepping all over it if it makes their "reporting" better."

 Let us know what you think of O'Reilly's comments. Leave your thoughts below.