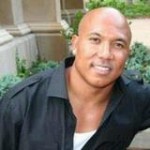 A 26 year old man has plead guilty to trying to extort Dancing with the Stars champ and Superbowl MVP  Hines Ward, reports the Mail Online.
Prosecutors accused Josh Van Auker of demanding 15,000 from Ward in exchange for evidence that Ward paid women for sex.
Auker was busted in a sting operation.
The defendant was put on two years probation.