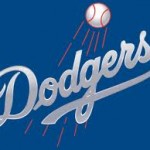 Los Angeles Dodgers pitcher Hyun-Jin Ryu is just the 14th major league ball player from Korea to play in the major leagues.
The excitement surrounding his recent appearance against the New York Mets at Citi Field brought back memories of another Korean ball player, according to a blog post by Andrew Keh in the New York Times.
It was in the mid 1990's when Chan Ho Park became the first Korean to pitch in Major League Baseball when he joined the Los Angeles Dodgers from Konkju, South Korea.
New York is home to the second largest Korean population in the United States behind just Los Angeles.
Keh recalls Korean American fans packing Shea stadium one night to see Park pitch.  He remembers chants of Chan Ho Park drowning out the Lets Go Mets cheer at Shea that night.
Hyun-Jin Ryu first game in New York brought similar cheers for the Korean national and the same sort of tension in New York between Mets fans and Korean Americans who came to see Ryu.
Ryu tipped his cap to Park.
"Everyone in Korea who was around my age or the same age as me, we all were inspired by him and watched almost every game."
You can read a lot more about Ryu and Park in the New York Times.