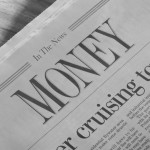 A study by the US think tank, the National Foundation for American Policy, found that for each 100 H-1B visa holders hired, 183 jobs for US citizens are created, reports the Economic Times.
The findings run contrary to fears by some American lawmakers who say the hiring of H-1B workers from India take away jobs from Americans.
NFAP also found that in 2012  H-1B visa workers hired by the top 25  India based companies  equaled just 0.017 percent of the entire US labor force.
"Research indicates measures to restrict the use of H-1B visas are not based on sound evidence and would represent a serious policy mistake that would shift more work and resources outside the United States," said the report's author Stuart Anderson, NFAP's executive director.
You can read how much the H-1B program contributes to the US economy in the Economic Times.