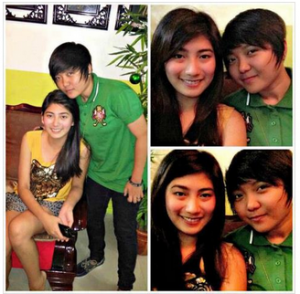 Charice's Grandma is the latest to chime in on the young singer's new boyish haircut.
According to ABS CBN, Tess Relicio told the Buzz the sudden change in Charice has hurt her. Relicio says she appealed to her Granddaughter to revert to her old look.
Relicio says she loves Charice and is trying to understand what is going on.
She is the second family member to comment on Charice's new style.
Earlier, the Philippine News reported that Charice's mother, Raquel Pempengco, reacted angrily when she saw her daughter and even threatened to pull all her hair out.