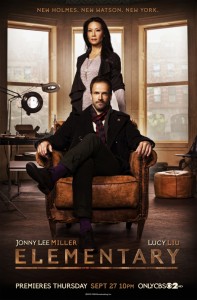 Actress Lucy Liu credits her career to the early support of her brother, she tells  Net-A-Porter, an online luxury magazine.
He gave her a place to live and provided badly needed financial support as she struggled to find work in Hollywood.
Her traditional Chinese parents were highly educated, but had to take menial work after they immigrated to the United States.
They wanted an easier life for their daughter and would have preferred is she took a 9 to 5 job.
"After their struggle, they just really wanted to see me struggle in a different way, in a more obvious way, maybe something they could understand – she's at college struggling, but then she will be a banker or a doctor. They understood that."
Despite a high profile career which has included such movies as Kill Bill and Charlie's Angels and the role of Ling Woo in TV's Ally McBeal, Liu and Watson in Elementary, she has struggled to be considered for roles other than outside the action genre.
"I wish people wouldn't just see me as the Asian girl who beats everyone up, or the Asian girl with no emotion. People see Julia Roberts or Sandra Bullock in a romantic comedy, but not me. You add race to it, and it became, 'Well, she's too Asian', or, 'She's too American'. I kind of got pushed out of both categories. It's a very strange place to be. You're not Asian enough and then you're not American enough, so it gets really frustrating."
You can read more about Liu's thoughts and see her fashion layout in Net-A-Porter.