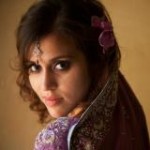 The White House has yet to publicly respond to the woman who wrote about what she considered a "racist encounter"at the White House Correspondents Dinner.
Seema Jilani wrote about her experience in a blog for the Huffington Post.
That blog has reportedly gone viral.
In it, Seema Jilani explained how she attended the cocktail reception prior to the dinner. As the wife of a journalist, she was welcomed at the reception, but not at the dinner that followed. When it was time for dinner, she realized her husband who went on into the dinner had walked away with her keys.
She tried to get to her husband, but security would not allow her through to the ballroom. For the next half hour, she tried frantically to reach her husband by phone.
She wrote: "I watched as they let countless other women through — all Caucasian — without even asking to see their tickets. I asked why they were allowing them to go freely when they had just told me that I needed a ticket. Their response? "Well, now we are checking tickets." He rolled his eyes and let another woman through, this time actually checking her ticket. His smug tone, enveloped in condescension, taunted, "See? That's what a ticket looks like."
She says one security person told her: "We have to be extra careful with you all after the Boston bombings.
I've come to expect this repulsive racism in many aspects of my life, but when I find it entrenched in these smaller encounters is when salt is sprinkled deep into the wounds. In these crystallizing moments it is clear that while I might see myself as just another all-American gal who has great affection for this country, others see me as something less than human, more now than ever before."
You can read more about Jilani's encounter in the Huffington Post
What do you think? Leave your comments below.