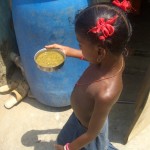 A philanthropic project to feed the hungry in India by five Indian American freshman at UCLA is up for a $1 million dollar prize, reports India West.
Aditya Aggarwal, Anushka Bhatia, Varadh Jain, Sajal Khanter and Sagar Patel  are  still in contention for the Hult Prize, which provides $1 million in seed funding for a student project aimed at solving the global food crisis.
The five are developing an idea to buy grain in bulk in India, package them into family packs along with other staples and then sell then to the needy at cost.  Whether they win the prize money or not, they plan to implement their idea.
You'll be amazed at what the five plan to sell for under a dollar. You can read more about it in India West.