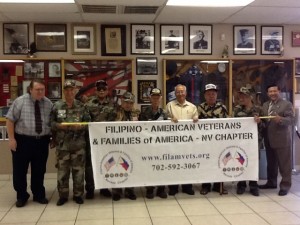 Filipino Americans who fought for the United States during World War II could finally be reunited with their families under an amendment passed in the Senate Judiciary Committee Tuesday night, reports the Malaya Business Insight
The amendment by U.S. Sen. Maize Hirono (D-HI) would fast track visas for adult and married children of Filipino American veterans.
The amendment will be part of the immigration reform bill when it is voted on by the full senate.
Another amendment that would have aided in the reunifications of families separated from their children and siblings failed.
You can read more in the  Malaya Business Insight