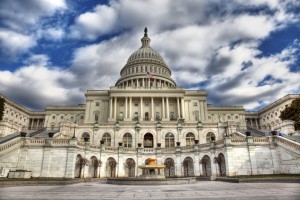 Efforts to bring families back into the equation in the immigration reform debate sustained a harsh setback this week.
The Senate Judiciary Committee voted 13-5 against an amendment by Senator Mazie Hirono (D-Hi) to allow citizens and permanent residents to continue to sponsor their own brothers and sisters to come to the United States.
Family reunification has been the major point of contention in the Asian American community which largely supports immigration reform.
"This immigration reform bill does much to improve family immigration, but I fear that the bill contains some fundamental changes to our immigration system that move us away from the principle of family unification," Hirono said in a statement.
Emil Guillermo reports in his blog for the Asian American Legal Defense & Education Fund (AALDEF)  that among those voting against Hirono's amendment–Senator Dianne Feinstein, (D-CA) who represents a state with a sizable Asian American population, California.
"She didn't have to, and said on the record that she heard loudly and clearly from her constituents," said Mee Moua of the Asian American Justice Center. "And yet she chose to vote against the Hirono amendment."
You can read more on the  vote in the China Daily and hear Guillermo's thoughts about how the interests of Asian Americans are being ignored on AALDEF 's website.