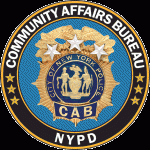 The New York Police Department's highest ranking Asian American  has been attracted to the police department since he was a child growing up in the housing projects of New York.
The police headquarters was being built right across the street from his home and Chief Thomas Chan used to sneak onto the construction site, he told NY1.
"My friends and I, we actually played on the foundation of police headquarters, and we were being chased out by the security guard since we didn't belong in the area," he said. "It was fun. We had a great time here."
Chan was recently named head of the NYPD's Community Affairs Bureau.
Not bad for someone who's parents actually tried to sabotage his chances of becoming a police officer.
"The police department was actually giving prep test, prep information and packages, and she conveniently kind of disposed of the package back then, and I still took the test and I passed," Chan said.
Now he says his mother is proud of his accomplishments.
You can see a profiled of Chan on NY1.