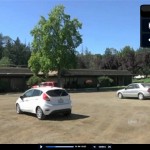 An Indian American baby girl died just one day after her first birthday after being left in a hot car in Dallas, reports India West.
Police arrested Victoria's mother, Vibha Marks, on charges of second degree felony child endangerment.
A 17-year old teacher's aide spotted Victoria in the car and immediately phoned 911. He then grabbed a two by four plank and broke out the window in an attempt to rescue the baby girl.
Exenia Gomez got the baby out, but she was unresponsive.
Police says it was 86 degrees outside the car, and much hotter inside.
The mother is an elementary school teacher and apparently forgot the baby was in the back seat.
This happens more than you might think. One mom this happened to tells how it happened and what you can do to prevent it.