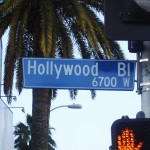 George Johnston brings up an interesting question in his blog "Into the Next Stage" in Rafu Shimpo.
With China's huge economic clout and its potential 1.3 billion moviegoers, Hollywood has been tailoring some of its movies to cater to the Chinese audience.
Johnston points out the producers of Iron Man 3 actually added footage specifically for the China market only.
Could it then follow that Hollywood producers might cast more Asian American actors to appeal to the Chinese? Would producers also create more positive images of Asians for that very same reason?
Personally I think the bigger potential would be casting someone like a Jet Li, a foreign actor from overseas, who might have appeal in both countries. I'm not aware of any Asian American actors who have been able to develop a following in China, but its certainly not something that can be ruled out.
Read Johnston's blog in Rafu Shimpo and give us your own thoughts on the matter below.