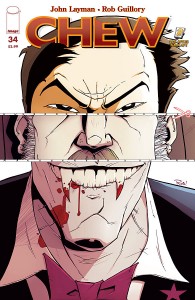 It's a rarity to see Asian American comic book heroes, but the blog Unleash The Fans  has compiled a list of what it considers the top 5.
They are
1. Tony Chu in Chew
Chu is a Philadelphia police detective who gets psychic visions from anything he eats.
2. Katana in Katana
She's spent most of her time in the Outsiders, but recently has branched out in her own 52 series, Katana.
3. Karma in Astonishing X-Men
She is a major member of a new crime fighting team after debuting as a member of the New Mutant Team in the 1980s.
4. Jubilee & Psylocke in X-men
The pair debut this past Wednesday.
You can read a lot more about each of these characters as well as see a list of honorable mention Asian American superheroes in Unleash The Fans.