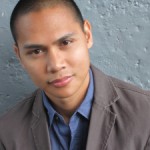 Alexis Camins simply wants to start the conversation. The Filipino American actor watched as the part he had been called back twice to audition for went to a white actor. Adding to the frustration, the part called for an ethnic actor.
"I said, no you can't be serious. Did you read the part? How could they do that?"  Camins recounted to ABS CBN.
Camins was so frustrated he wrote a blog that went viral. It's  titled "Why I'm Tired of Being An Asian Actor."
The actor thanked all the people who responded in a follow up blog.
Camins says he just needed to get his thoughts out there, to start the conversation and make change happen.
Controversy over color blind casting is nothing new. Tony Award winning actress Lea Salonga has been frustrated as well. You can read more about Salonga and Camins in ABS CBN..