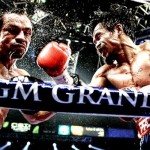 Manny Pacquiao may have lost his last two fights.
It's the first time in his career that he's lost two fights in a row.
But according to ESPN, Manny is crying all the way to the bank.
Pacquiao made more money than any other athlete in 2012.
His payday was 52 million dollars.
He earned about 26 million from each fight. Much of that from the pay per view receipts.
You can see how that 52 million compares to the other millions paid out to the top 20 highest paid athletes on
ESPN.