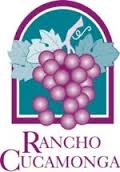 The historic China House in Rancho Cucamonga, CA has been designated one of the 11 most endangered historic places by the National Trust for Historic Preservation. reports the Daily Bulletin.
The home once housed Chinese laborers in the first half of the 20th century, but it became red tagged for demolition after the city declared it an earthquake hazard.
The placement of the home on the endangered places list makes it less likely the home will be destroyed.  Only a handful of the 240 sites places on the list have ever been destroyed.
"With proper attention and stewardship, the Chinatown House can serve the community as a tangible reminder of the contributions of Chinese immigrant labor in our nation's history," said Stephanie Meeks, president of the National Trust for Historic Preservation.
  So far groups from Los Angeles based Chinese heritage organizations have prevented the city from taking out the needed demolition permits. The city instead has placed a fence around the property to keep people out of the unsafe structure.
  The hope is work will begin on preserving the property. You can read more about those efforts in the
Daily Bulletin.