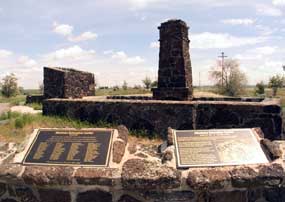 The annual pilgrimage to the Minidoka Incarceration Camp in South Central Idaho takes place this weekend. The participants will also join the Minidoka Civil Liberties Symposium which got underway yesterday.
Keynote speaker Paul Watanabe was the highlight of the first day. The director of the Institute for Asian American Studies and chairman of the Political Science Department at the University of Massachusetts in Boston warned against an "us vs them" mindset at times of national emergencies.
"When people are targeted and harassed, aren't we all in some way diminished?" Watanabe was quoted as saying in the Magic Valley.
Watanabe's presentation was entitled "Fear and the Challenge to Civil Liberties: From the Japanese Internment to 9/11 to the Boston Marathon."
He spoke out against the rise in hate crimes that took place both after 9/11 and the Boston Marathon bombing.
"We must remember that it was once Japanese immigrants who were unassimilable," said Watanabe.
He cited a gallup poll taken after 9/11  which found that 1-in-3 Americans surveyed supported measures such as incarceration camps for Americans of Arab descent.
You can read more about Watanabe's presentation and the pilgrimage and symposium in the Magic Valley.