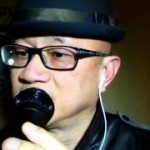 By Rene Astudillo
Guest Blogger
Today is a great day to be an American. A gay American. With the Supreme Court's landmark decisions striking down a key provision of the Defense of Marriage Act (DOMA) and basically upholding the Ninth Circuit Court's ruling on California's Proposition 8, a clear message has been sent that gay men and women should have the same rights as their heterosexual counterparts.
<>
We have come a long way. I remember many years ago when I first applied for a U.S. visa, I was deeply troubled by a check box on the application form asking me whether I was a "sexual deviant." At that time, U.S. Immigration considered being homosexual as a mental illness and barred me from entering this country much as I would be had I indicated, in another check box, to have "ties to the Communist Party."
<>
In the 1990's, when I was living in Hawaii, I had been actively involved in the growing movement towards equality, one that was buoyed up by a landmark 1993 decision by the Hawaii Supreme Court that the state's refusal to issue a marriage license to same-sex partners amounted to illegal discrimination. That case, Baehr v. Lewin, was considered to be the first major challenge to the constitutionality of the ban on same-sex marriage.
<>
A lot has happened since then. Today, thirteen states and the District of Columbia allow same-sex marriage, and there have been several moments in California where same-sex marriages were performed, including in 2004, when my partner and I were married at San Francisco's City Hall during that Valentine's weekend when then Mayor Gavin Newsom authorized the issuance of marriage licenses to gay and lesbian couples.
<>
It was around that time in 2004, when I was fighting a legal battle to remain in the United States. The piece of paper certifying my marriage was, of course, inadmissible in Immigration Court, unless my partner had been a woman.
My marriage certificate, like all the other marriage certificates issued in the thirteen states and the District of Columbia, did not earn me the right to avail of the more than 1,000 federal benefits afforded to heterosexual couples. And it did not help expedite my long path to citizenship, which I ultimately earned in 2011.
<>
Today, the Supreme Court has sent a clear message to all of America that equal rights are blind to race, gender and sexual orientation. That's a huge victory for me and my fellow gay Americans.
<>
I look forward to the day when marriage licenses and benefits to gay couples in all of the fifty states will be the rule rather than the exception.