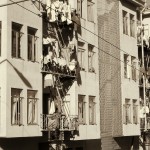 A report from The National Coalition for Asian Pacific American Community Development (National CAPACD) found the poor population in the AAPI community grew faster than in other ethnic communities, according to Asian American Press.
From 2007- 2011 poverty increased 38 percent to over 2 million Asian American Pacific Islanders.
Broken down even further, among Native Hawaiians and other Pacific Islanders, poverty grew by 60 percent during the same period.
That compares to 20 percent among African Americans, 27 percent in the general population and 42 percent among Hispanics.
"With this report, policymakers can no longer ignore the growing poverty in our communities," remarked Congresswoman Judy Chu, Chair of the Congressional Asian Pacific American Caucus (CAPAC).
You can read more about what this report means in the Asian American Press.