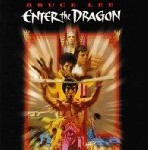 The Associated Press has confirmed that Jim Kelly who co-starred with Bruce Lee in the film Enter the Dragon has died of cancer at the age of 67.
The National Enquirer orginally reported this on Sunday.
Kelly's death had also been reported on Wikipedia and on the fan forum Mixedmartialarts.com as well as on Facebook by someone who says she is his  ex-wife.
However, there have been false reports of Kelly's death before,  so the additional confirmation by the Associated Press was important.
As most every Bruce Lee fan knows, Enter the Dragon was the first American produced martial arts film.
Kelly played the role of Williams and went on to star in such blaxploitatiion films as Melinda and Black Belt Jones.
In an April interview with the San Francisco Chronicle, Kelly commented on the discrimination faced by Bruce Lee.
Kelly said Lee "caught hell" for being Chinese in Hollywood.
"They didn't want him in Hollywood," Kelly said.
According to Kelly, the TV Series Kung Fu starring David Carradine was actually made for Bruce Lee.
The writer was told by the studio they wanted to do it, but with one major change.
"Hey, everything's good. We just can't have a Chinese guy that starred in an American (film). So we gotta get a white guy and make him look half-Chinese. But we don't want Bruce because he's Chinese."
You can read more about Kelly's thoughts on this in the San Francisco Chronicle and more about his reported death in the National Enquirer.