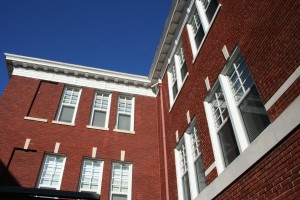 (Note from the Editor: Ask the College Recruiter is a semi-regular blog featured on AsAmNews. If you have a question for our college recruiter, email it to [email protected])
By Patrick Lorenzo
Guest Blogger
Why should Asian American and Pacific Islander parents allow their children to move away from home for college?
1) Cheaper to live on campus: Even if you live 20 minutes away it might be more expensive. If you weigh in the real costs of electricity, water, food, cable/internet, phone, rent, gas and other living expenses the "savings" you think you have is a myth. This could prove that living on campus would actually be beneficial to your bank account which in turn allows your little brother to get his pair of shoes and your little sister to buy her new dress. Let's be real, you know how much your parents wants to save every penny possible.
2) Space to keep getting those A's: You want to keep those high grades up? Well, you're going to need space to realize your full potential. By having your own "home away from home" to discover yourself, you grow up and acquire a sense of independence. You also need the space to create your own self-identity outside your immediate family unit. You need to be focused and away from home to maintain that excellent report card.
3) Learn to appreciate your family: As the saying goes, you can't choose your family. Finding yourself in college is an invaluable process. Learning to appreciate your family while away from home can prove to be a moving experience. Sometimes missing your family strengthens your bonds and helps you treasure the important roles you have in one another's lives. You will actually want to go home. You'll appreciate those home cooked meals, the free laundry and other little things we sometimes take for granted when we live at home.
If you have topics you'd like covered or have specific questions, feel free to let Patrick know.
About the blogger: Patrick Lorenzo is an Associate Director of Admissions at Saint Mary's College of California. He's worked in higher education for nearly ten years, six of them in college admissions and all of it completely dedicated to access for APA's. Feel free to contact him at [email protected].