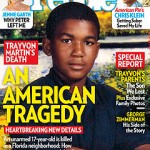 The East Coast Asian American Students Union issued a statement saying "it stands in solidarity with Trayvon Martin, his family, and the many others who have called for his killer to be brought to justice."
In its statement ECAASU said "George Zimmerman's acquittal is reflective of a system that, time and time again, has failed to protect the rights of individuals targeted as a result of discrimination. It is a reminder that we need to continue to work harder to ensure that prejudice has no place in our legal system and society."
On Saturday, a Florida jury found George Zimmerman not guilty in the shooting death of 17-year old Martin.
President Obama on Sunday called Martin's death "a tragedy. Not just for his family, or for any one community, but for America,"
 Mister Obama also called for calm and respect for the jury verdict.
Passions on both sides of the issue are running high.
"As advocates for the AAPI community," said 
ECAASU
in its statement, "we are responsible for challenging prejudice and racial profiling within our society regardless of whom it is leveled against. We will not forget Trayvon Martin, and will do our best to ensure that his fight for justice is not over."