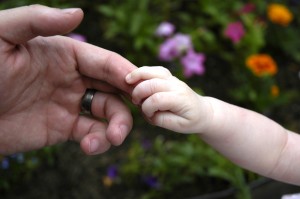 A new study has found that when a baby's ethnicity is not taken into account, the newborn may be incorrectly misclassified as undersized or small for gestational age (SGA), reports the Vancouver Sun.
"We found a considerable number of babies classified as small for gestational age by the conventional birth weight chart were actually healthy babies," said Gillian Hanley, who co-authored the study."This leads to parental anxiety, unnecessary testing and increased health care costs," Hanley said.
Such babies are often sent to neo-natal intensive care units and put on ventilators.
Other studies have shown that ethnicity is a more accurate way of determining a baby's risk. Size differences between East Asian, South Asian and Caucasian babies may make the newborn charts irrelevant because they are largely based on Caucasian babies.
You can read more about the findings which were published in the American Journal of Obstetrics & Gynecology in the Vancouver Sun.